Sweeping Review Of Harper s Changes To Parole System Floats Idea Of 2-Tier Fees
The Huffington Post

12 May 2016 at 11:48
Politics
The Parole Board of Canada quietly launched an online consultation this week asking people what they think of the $631 application charge for a criminal pardon — a fee that quadrupled under the previous Conservative government.

The consultation, which runs until June 6, is part of a sweeping Liberal review of Harper government changes that made people wait longer and pay more to obtain a pardon, which was renamed a record suspension.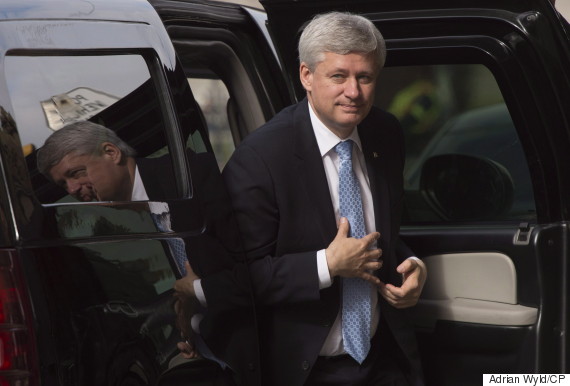 Former prime minister Stephen Harper arrives at his office in Ottawa on Oct. 21, 2015. (Photo: Adrian Wyld/Canadian Press)

About 10 per cent of Canadians — over three million people — have a criminal record. A suspension doesn t erase a record, but can make it easier to get a job, travel and generally return to society.

Under the Conservative changes, lesser offenders — those with a summary conviction — must wait five years instead of three before they can apply for a suspension. Offenders who have served a sentence for a more serious crime — an indictable offence — must wait 10 years instead of five.

In addition, the cost of applying quadrupled to $631 from $150 to ensure full cost recovery. The Conservatives said taxpayers should not subsidize the cost of pardons.