Trudeau Says ISIS Mission Will Face Debate, Vote In Parliament
The Huffington Post

08 Feb 2016 at 14:26
Politics
Such a step mirrors the approach of former prime minister Stephen Harper, who typically sought out the support of MPs before deploying the military. He continued the practice after he captured a majority government in 2011.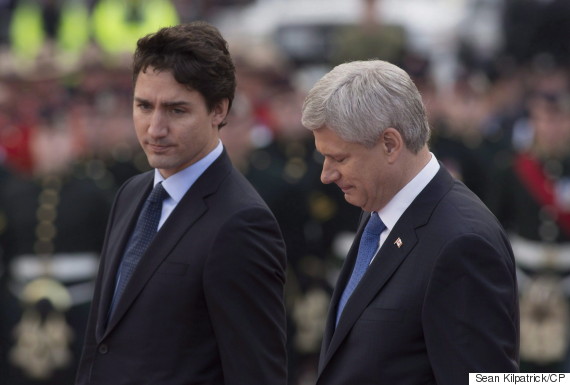 Prime Minister Justin Trudeau and former prime minister Stephen Harper walk together at a ceremony marking the Parliament Hill attack in October 2015. (Photo: Sean Kilpatrick/Canadian Press)

There is no constitutional requirement for a prime minister and the cabinet to seek the approval of the House of Commons in such a way — a fact Trudeau acknowledged at a press conference in Ottawa Monday.

"As we all know, military matters are the prerogative of the executive but I believe in Parliament and I believe in the value of robust and informed debate to express Canadians views on issues of such import as this," Trudeau said. "And I look forward to bringing this forward to debate and a vote."

A tweet from Trudeau s account, however, only mentioned a parliamentary debate.

We will bring this mission to a Parliamentary debate when the House returns next week.— Justin Trudeau (@JustinTrudeau) February 8, 2016

NDP defence critic Randall Garrison twice pressed the Liberals in the House last week to hold a debate and vote on the government s mission in Iraq and Syria.